POSTED ON September 28,2021
Care when moving her around (Updated with pics)
Hi there!I think this is my first post here, even if I've been reading a lot while waiting for my doll.Yesterday it arrived (I meant, "she"), so I guess this is my definitive introduction to this community. I hope to be able to post some pictures soon. It's a 161cm E-Cup TPE.Thing is, I'm VERY worried (not to say scared) about moving her. In the instructions sheet it mentioned not to lift her from the floor with legs straight, or "waist will break". It also mentioned not to push too hard on her back I think, or same will happen.It took me 20 forever minutes to take her from the box. I tried with legs up and pick her up, but it's really heavy (36 Kg I think), and I was also on "panic mode" about the waist.Finally I managed to put her on the couch and started powdering her. Every time I had to turn her around a bit to help me try some outfits, was a real effort.I even tried to get her standing, and even if I managed (while still holding), I heard the cardboard cracking under her feet screws and I didn't have the courage to try letting her stand on herself, it felt as if it was going to collapse without me holding her (maybe I'm too weak? )Anyway, I put her on a chair, and finally laying on the couch overnight to not damage the TPE. After a night sleep, believe me, my body hurts as if I did some crossfit or something.So basically, my question is... is there any "safe" way of moving her around?1- If I want to lift her from the couch (legs up for instance), should I put my hands under her back and thights? It's just that moving under them I feel the TPE rub my skin and I'm not sure if I can break it.2- When oiling her on the couch, to turn her to the other side (back to front for instance), which body parts are safe to push without breaking something? Should I push from shoulder + ass for instance? (Today it's the water cleaning + oil + powder day...)3- Most importantly... how HARD do I have to be to break her? Maybe I took the notice too seriously?4- Any advices on how to put her on an standing position? I tried it from laying on couch straing, but it was a huge effort to lift her, turn her in the air to vertical position, while also thinking I was destroying the TPE while holding her weight with my hands! I was thinking on maybe using a plank (with protection), so I could lay her there and then lift up?Thanks in advance!Regards.UPDATE:As promised, here are 3 pics. Forgive the shitty quality and the mess of the hair.Here she is: Here a closeup of her face: And here with a top I just improvised with an old t-shirt of mine. A bit loose, but sexy (while I wait for other clothse to arrive): sex dolls for men The ones among us who say they're satisfied with their under-the-sheet time also report feeling good about themselves more often than the quarter of us who are dissatisfied.
2.To open the box and take out the sex doll, it is necessary to find a space twice as large, at least 100 cm x 50 cm. Packaging cartons do not belong anywhere. Keep them well because they must be used if they are to be sent to the original factory to repair damaged parts in the future. lifelike Sex Dolls Adult toys and sex doll has been around for many talk that it is not of mere sexual satisfaction target. Many people, they have claimed to be a great tool for improving the health of the whole body - there are facts to support it.
The top porn tube site of today, xVideos, PornHub, there is such xHamster. Then, each of which, I uploaded a video of a lot of sex doll. Do not believe? Well, here's the number. silicone sex doll Cloud uloversdoll has married together the extraordinary capabilities of these two entities to create the world's first clone sex doll. Using biological data points from Wanimal's photography, ExDoll create the ultimate realistic girlfriend for men with insatiable appetites for pleasure. After a full body scan and multiple photographs by Wang Dong, the model Jie's features are brought to life in this astounding doll.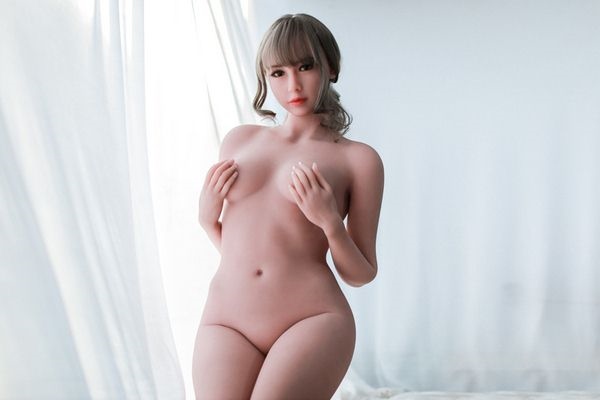 At Cloud uloversdoll we also want to take away the seediness and shock that is usually associated with more unusual sex toys and help to promote normalcy for these products. Why should a doll not be considered a normal sex toy, like a Fleshlight? It is effectively the same thing on a larger scale after all.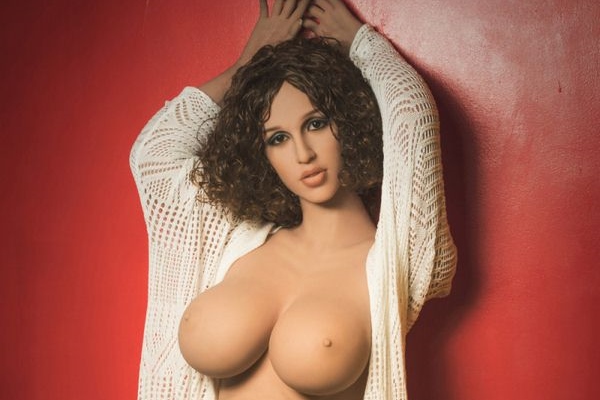 However, instead you refrain from anytime your pleasure, you may want to consider that before you have sex with her warm your sex doll.
The sex doll company received several customization requests. This includes two orders of underage dolls. Matt said that fulfilling the request felt wrong for them. So, in that case, what they did was to turn those customers to the authorities.
Gay sex dolls are being used today even by people that are straight and confident in their sex life. They are a perfect way to boost your sex life, adding juicy erotic experiences for you and your partner. It is a big lie, then, that the people who use sex dolls have sexual problems like erectile dysfunction or erectile failure.