POSTED ON September 28,2021
Tinted adhesive repair for platinum silicone
Platinum silicone, for all of it's advantages in durability is not the most repair friendly material. Platinum 2 part does not adhere well to cured silicone. Tin cure will stick to it, but you will still need to deal with eventual degradation of the repair silicone.So adhesive silicone is the best way to go, but this presents it's own problems. Adhesive does not flow, so it will not smooth out on it's own. That means it does not work well for filling gaps. I've tried to thin it with many types of solvents and make it flow but it re-gels as soon as you stop mixing. Also, it's translucent, so the repair will be noticeable.So what to do?I had done some joint tightening on my Lovable Doll, and was not happy with how the seams came out. The adhesive oozed out and set before I could smooth it (distracted by chat ) and left raised ribs at the seams. So I needed to trim them down and smooth the area. There was a lot of trial and error, resulting in repeated attempts to fix the same spots. This post will cover what I found worked best.First prep the area by cleaning with rubbing alcohol or acetone and letting it dry thoroughly. For this repair I had to cut out some old adhesive to allow me to bring the surface level with the rest of the skin. My LD came with tint powder for doing repairs, so that made getting the color easy. Before making your own tint powder, contact the doll maker and see if they can provide you with tint to do the repair.First, mix about twice the amount of silicone that you think you'll need to do the repair with a small amount of tint powder.Mix until evenly dispersed. Work quickly, as this stuff sets up fast.The cleaned area to be filled.Fill the area with your mixed silicone, slightly overfilling the area,Now, to sculpt the silicone, use a piece of stiff but flexible plastic coated with mineral spirits bent to conform to the curve of the area and scrape off the excess.You may have to do this a couple of times from different angles to get it smooth. Use the least pressure possible to smooth the area.The smoothed repair.To finish the area, cover the wet adhesive with tint powder. I put a small pile in my hand and scraped small amount off onto the repair.The area will be be covered, but may still have some uncovered spots.Gently blow on the area to disperse the powder over the whole repair evenly.Once the silicone is cured, wipe off the excess with rubbing alcohol.The finished repair.Not perfect, but better than before. She can do photos again!Again, this technique will take some practice and patience is mandatory. If you do try to make your own tint powders, experiment with adhesive and let it dry before ever trying to repair your doll. That way you'll know how it will looks before it ever gets on the doll.All questions and comments are welcome.  Mahtek & his Ladies sex dolls for men Cloud uloversdoll has married together the extraordinary capabilities of these two entities to create the world's first clone sex doll. Using biological data points from Wanimal's photography, ExDoll create the ultimate realistic girlfriend for men with insatiable appetites for pleasure. After a full body scan and multiple photographs by Wang Dong, the model Jie's features are brought to life in this astounding doll.
At Cloud uloversdoll we also want to take away the seediness and shock that is usually associated with more unusual sex toys and help to promote normalcy for these products. Why should a doll not be considered a normal sex toy, like a Fleshlight? It is effectively the same thing on a larger scale after all. lifelike Sex Dolls However, instead you refrain from anytime your pleasure, you may want to consider that before you have sex with her warm your sex doll.
The new Self Lubricating Vagina from WM Doll is available as a fixed or a removable vagina. silicone sex doll However, there is a problem to be concerned about much, we already are struggling problem, in other words there is a sexual consent. Harmony, also you have to program how much suspension of her personality, do not say no to sex. She is basically a sex slave.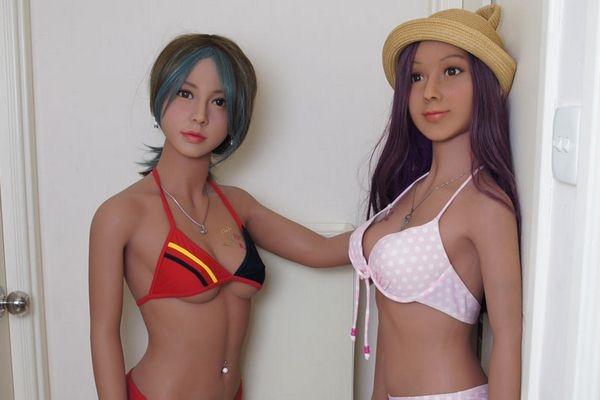 Marilyn has a good deal: it eat birthday cake 6 March of each year, and accompany Jack for Christmas and New Year's Eve for three consecutive years. In 2017, the first anniversary of Marilyn Jack fancy a set of Japanese anime clothing, and plans to use as Marilyn wedding dress.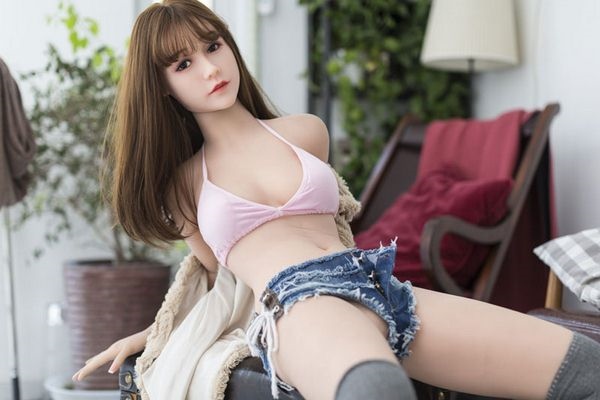 This breast type definitely looks and feels realistic. Most of the time, sex doll owners who bought dolls with solid breasts do not feel the need to upgrade them. Therefore, solid breasts are really realistic due to the premium TPE or silicone material used for it.
Gay sex dolls are being used today even by people that are straight and confident in their sex life. They are a perfect way to boost your sex life, adding juicy erotic experiences for you and your partner. It is a big lie, then, that the people who use sex dolls have sexual problems like erectile dysfunction or erectile failure.
Change Location: already love doll in the entrance area of ​​the Harz region of the doll company are on display. Manfred Sukorando of Managing Director, does not call the sex of his puppet, but I love dolls. Doll is upright with the help of the frame, expressive out before hand, feminine, is composed, the eyes are bright green. Touching the doll, we think of a way to immediately make this realistic skin. It is composed of TPE, and Scholand explains. This from 2014 have been used for a long time in the medical field of implant materials are also used in realistic love doll. TPE is softer than silicone, processing is simple, and cheap love doll. Nevertheless, the price of the doll Scholand to sell is 1,000~1,700 euro.