POSTED ON September 28,2021
Need some serious tips for TPE doll repair marathon
Alright so my doll has suffered quite a bit since I got her. I followed all the good maintenance habits but still managed to mess up here and there. She's gonna need some surgeries, and I'm getting a two week vacation soon so I figured it'd be the perfect time to get them done. I just bought 3 containers of TPE glue and a block of sample TPE in the same skin color (from the same manufacturer), hope it's enough for all the repairs.1) Hands: Her hands were the first to get destroyed. They were very fragile, and once one finger went, the others quickly followed. I saw an instructional video once about hand repair but I can't seem to find it anymore. All it did was make a cut with some sort of heated blade in the center of her hand and then re-attach the finger joints to the hand skeleton. I also read about different materials to reinforce the joints, but again I can't find those links.2) Armpits: I slept with the doll with her arms raised forward one night, and when I woke up both her armpits were ruined. It stretched too much and tore apart. I later figured out there was a correct way to do this by just moving the bones without stretching the TPE, but I didn't know at the time. This one's more straight forward, I'm thinking of positioning her bent over my bed with her torso down so her armpits face upwards and apply TPE there (so the glue doesn't drip down her arms). If there's a better way, I'd love to know. I'll probably do this one first as soon as the glue arrives. Also, I've seen how fast TPE glue dissolves in previous repairs, so I'm not sure I'll have time to safely apply it across her whole armpit without causing more damage, so I'm thinking I can do maybe half an inch at a time, let it dry, then continue.3) Poke holes: A few of the finger joints slid out the front of her fingers, and over time she has poked herself with them. Primarily on her legs. The plan is to take out a tiny bit from the TPE sample block, stick it in the hole, and then apply TPE glue. Hopefully it'll look smooth and not dented this way. Is this a good plan or no?Any tips at all will be greatly appreciated. I've only done small repairs with TPE glue before, which turned out okay, but now I'm working with larger areas (mainly the armpits) as well as tools I've never used before (hot blades).Thank you for reading! sex dolls for men There has been established connection between love and psychotic disorders of the sex doll. Men who use sex doll, we tend to abuse the power to actual sex partner. Since the doll does not have what you need to stand up, doll came across as "obedient", and therefore they tend to love more them. Most of these men, because of the ongoing relationship with these inanimate objects, in the sense that there is a tendency to exert a dominant nature to the human partners, there is a possibility to become a control freak.
Avoid drinking: Alcohol may only cause a reduction of androgens, but also accelerate the secretion of androgens in men. Alcohol can also increase the combination of protein and androgens in the blood, so that the free androgen in the blood are reduced. The fact is: only free androgens may play a role in the body. lifelike Sex Dolls This realization can help chase away self-pity and redirect your thinking from "me" to "we". Knowing that you're not alone in this can help you build the confidence needed to take some of the steps I mentioned in the previous sections. Confidence is a big one because without it, there's no action, and the best base for building self-esteem is finding a good reason.
When you need a good sex doll, look no further than Cloud uloversdoll. We offer a range of advantages over our cut-rate competitors, such as domestic availability that avoids import hassles. Additionally, we use clean, non-toxic materials that provide a realistic feeling sure to keep you coming back for more. When you take good care of a Cloud uloversdoll sex doll, it'll feel like the first time for a long time. Thanks to our new brochure sex doll guide, you'll be well informed on what it takes to get the most out of your investment. silicone sex doll One of the biggest fear of husband and wife faced, is to become a parent. This is because, many of them is because not ready to take responsibility for the children. Because they just want to enjoy every moment of their relationship, this will be another reason to buy a sex doll. These dolls are designed only to give satisfaction to you, you can use them without any problem at any time, anywhere. Since there is no fear, you can freely sexual intercourse. Ejaculation is no longer a risk to humans, is that fun is to do every day. Because who wants a pure sex without interference or hesitation, but some people who buy only the sex doll.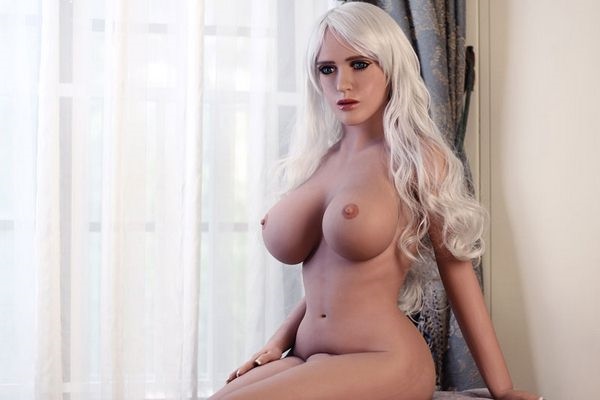 Men prefer a sex doll that is wobbly and soft during sex. But the silicone sex doll will not wobble when you rock it back and forth during sex as would other sex doll materials.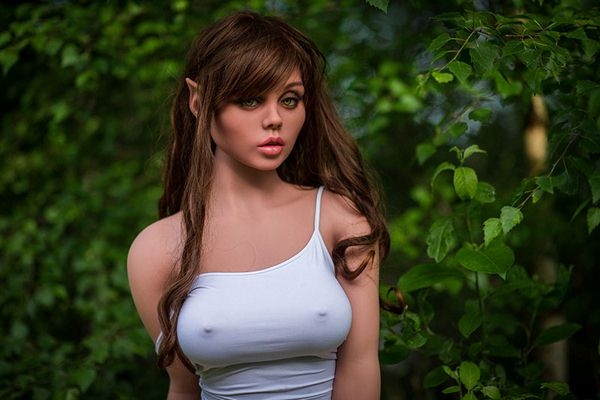 Depending on the customization and technology related to it, but you may go to the forefront of artificial intelligence, the price of "love doll" is a 1000~70,000 euro. In most cases customers will pay 5,000~7,000 euro in order to meet all of fantasy (not just sexual) with these new consumer objects unparalleled. Depth signs of the phenomenon: all of the mass media, including the French, and the interesting of these love doll cases, already investigating the development of a new field of sex technology "Sex Tech". In order to discuss the prowess of these new life-size sex toys, passionate forum has flourished in some countries.
The Model 9 Elena is the much anticipated new doll from Gynoid Tech, also known as Gynoid Synthetics. She has been so eagerly awaited because of the new introduction of the Metal Hand Skeleton, the first doll to have this new system of finger dexterity. This has been designed in metal to move like real human fingers.
Basically, lubrication cuts off the friction between penis and vagina when penetrating and so there's no pain to intervene between the two. It makes the satisfying night comfortable for the lovers who are making love.